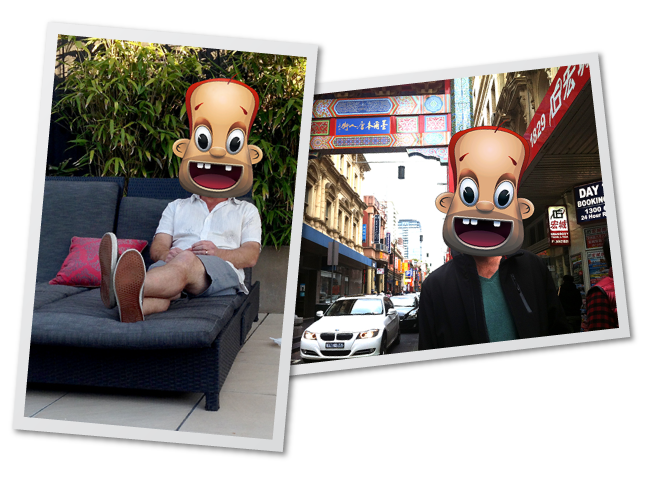 Justin 'Gus' Hewlett is an Illustrator and Designer based on Melbourne's Mornington Peninsula. With over 23 years experience in design for both digital and print.

His eye-catching illustrations pop with vivid colour and have appeared on television, children's books, clothing, albums, websites, product packaging, newspapers and magazines.

Although he denies any involvement, it is believed he is responsible for many humorous, yet tasteless greeting cards and T-shirts.

His Illustration style and designer's background come together to provide award winning character and mascot design, colourful interactive maps, game design, icons and diagrams.